POWERBEAM L135
Universal machine for a wide range of electron beam welding tasks with an enlarged chamber and movable electron-beam gun.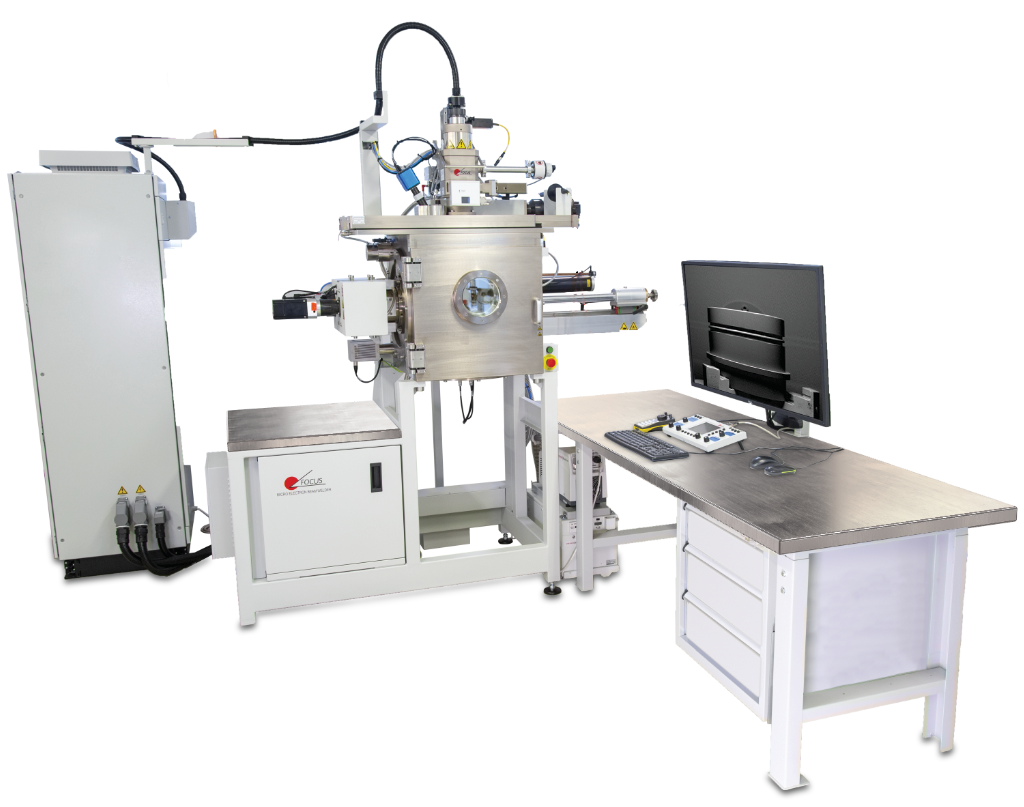 Key Features
2 kW electron beam gun for precise welding
135-litre-working chamber: 500 x 500 x 540 mm³
x/y workpiece manipulator with +/-75mm travel, with single or drum rotary devices
(vertical or side mounting)
CNC linear electron gun shift with 175 mm travel
Footprint 2,3 x 3,9 m, adjustable
Please accept YouTube cookies to play this video. By accepting you will be accessing content from YouTube, a service provided by an external third party.
If you accept this notice, your choice will be saved and the page will refresh.
Details
Unique gun for particularly precise beam control. The spot diameter at 1 mA is less than 50 µm. The extremely fine adjustable and focusable electron beam together with its fast deflection and pulsing abilities brings electron beam welding to a new level of welding systems. With the precision focusing system we achieve excellent control and repeatability of the welding process
Our precise high voltage power supply delivers the continuously adjustable beam voltage from 5 to 60 kV (Minimum step size is 20 V). Due to the pulse mode, POWERBEAM is able to perform precise energy and heat transferring
SEM (scanning electron microscopy) mode for exact positioning of the electron beam. With the FOCUS POWERBEAM the workpiece can be observed in the microscopic range with a resolution down to about 25 µm
X/Y coordinate table with +/-75mm travel and <30 µm accuracy (10 µm repeatability) together with beam deflection system allows to provide the precise positioning of the parts. Optional rotary device with tilt provides the flexibility for solving wide range of the tasks. It can be replaced by rotary clamps with vertical or side mounting.
CNC linear electron gun shift with 175 mm travel, for maximum flexibility of welding process
Various fixtures options: for single piece or multiple, with tailstock, preloaded, with heat dissipation and temperature sensors